Manager de Proiect - România
Operating Countries: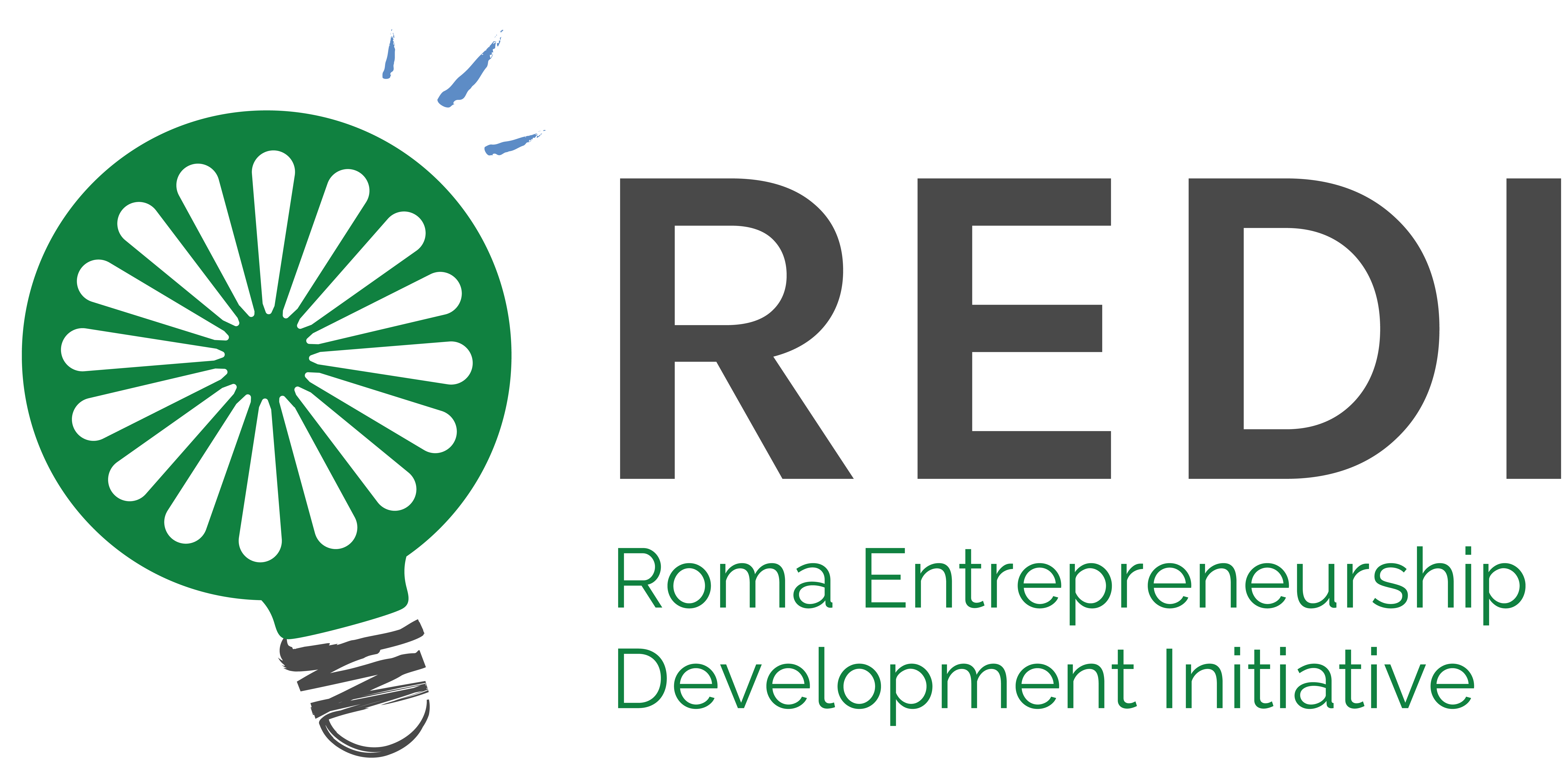 GDPR Compliance - As part of any recruitment process, REDI NGO collects and processes personal data relating to job applicants. The organisation is committed to being transparent about how it collects and uses that data and to meeting its data protection obligations. Data we collect: your name, address and contact details, including email address and telephone number; details of your qualifications, skills, experience and employment history. Your data will be deleted after six months.
REDI este o retea de organizatii non-profit care operează în prezent în Bulgaria, România, Serbia și Macedonia de Nord.
Roma Entrepreneuship Development Initiative (REDI) sprijină antreprenorii romi în dezvoltarea afacerilor lor și faciliteaza accesarea finanțărilor de la instituțiile de microfinantare și bancare. Misiunea REDI este să susțină și să creeze 20.000 de locuri de muncă în comunitățile de romi până în 2023, permițând antreprenorilor existenți să primească finanțare și servicii de dezvoltare a afacerilor, astfel încât să își poată accelera creșterea afacerilor și să ofere locuri de muncă în comunitățile de romi.
Managerul de proiect va gestiona personalul și va supraveghea activitățile de zi cu zi legate de managementul și implementarea proiectului, inclusiv achizițiile, monitorizarea și evaluarea proiectului, managementul financiar, progresul și raportarea financiară.
Pentru a reuși ca manager de proiect, ar trebui să aveti o gandire analitica, abilități excelente de comunicare și interpersonale. O diplomă de master si experiență ca manager de proiect sau experiență echivalentă într-un rol similar este considerat un avantaj.
Supravegherea generală a activităților proiectului.
• Elaborarea termenilor de referință și managementul experților, consultanților, monitorizarea progresului privind livrabilele în baza contractelor, furnizarea de feedback (dacă este necesar), și coordonarea activității consultanților în concordanță cu planul de implementare a proiectului.
• Promovarea organizatiei si participarea in discutii la nivel inalt;
• Pregătirea si supravegherea rapoartelor de progres, rapoartelor anuale, rapoartelor de finalizare a proiectului și a altor documente care pot fi solicitate de părțile interesate;
• Supravegherea personalului pentru îndeplinirea atribuțiilor, asigurarea funcționarii eficiente a unității cat si asigurarea aranjamentelor clare de lucru pentru o buna colaborare;
• Supravegherea coordonării părților interesate din proiect (autoritățile locale, asociațiile de afaceri, companiile, alte ONG-uri, experții și alți actori locali);
• Monitorizarea proiectului;
• Gestionarea bugetului proiectului, inclusiv urmărirea costurilor.
• 5 ani de experiență în gestionarea proiectelor finanțate de Norway Funds, Comisia Europeană, proiecte POCU, etc;
• Master în Management, Economie sau în domenii conexe.
• Excelente abilități verbale, scrise și interpersonale.
• Bune abilități de gestionare a timpului și organizare.
• Cunostinte Microsoft Office, cu un accent pe Excel.
• Cunoașterea limbilor române (limba maternă) și engleză este obligatorie. Cunoașterea altor limbi reprezintă un avantaj.
• Postul are sediul in Bucuresti.