Facilitator zonal - Giurgiu şi Teleorman
Operating Countries: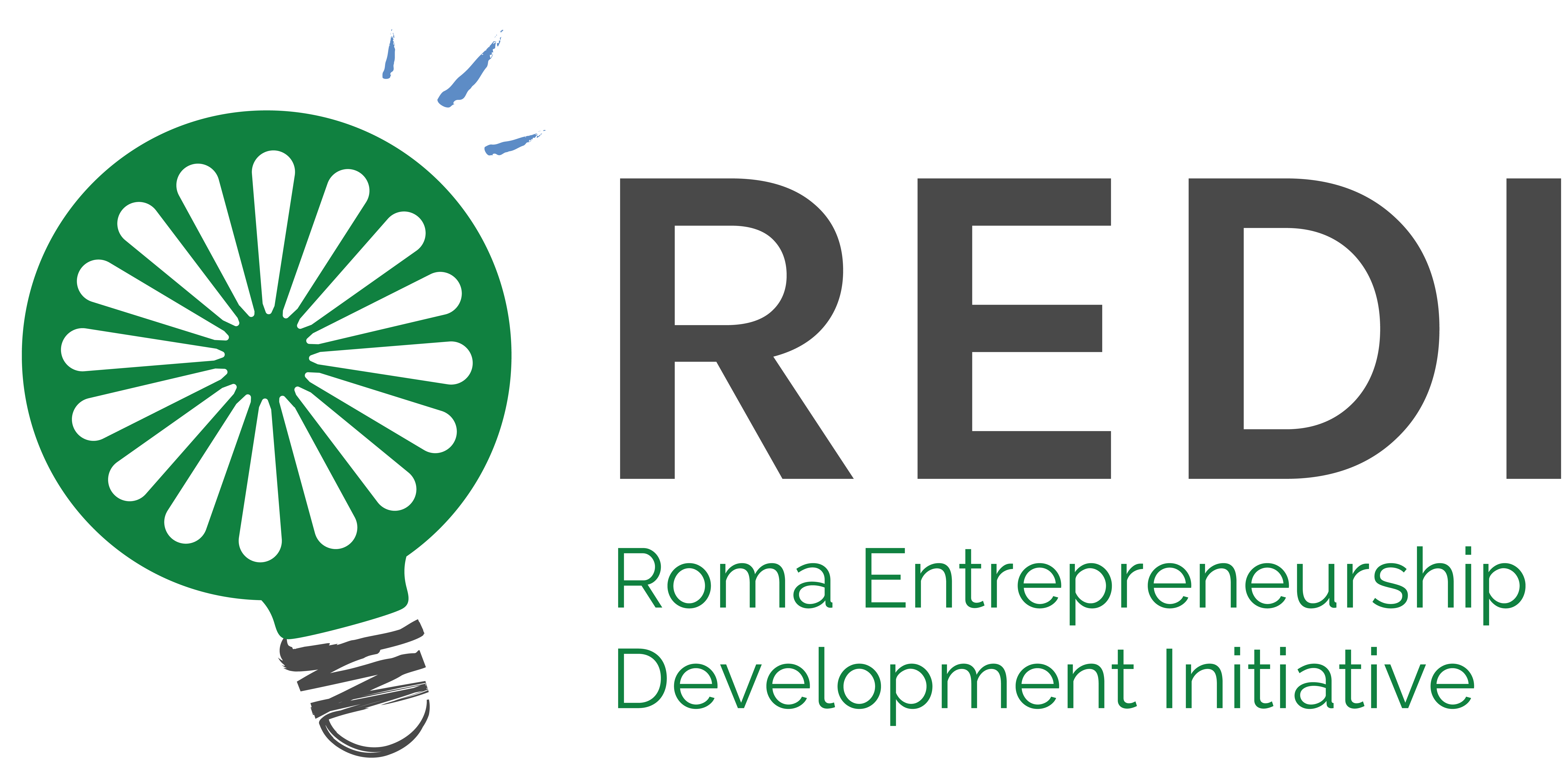 GDPR Compliance - As part of any recruitment process, REDI NGO collects and processes personal data relating to job applicants. The organisation is committed to being transparent about how it collects and uses that data and to meeting its data protection obligations. Data we collect: your name, address and contact details, including email address and telephone number; details of your qualifications, skills, experience and employment history. Your data will be deleted after six months.
REDI este o retea de organizatii non-profit care operează în prezent în Bulgaria, România, Serbia și Macedonia de Nord.
Roma Entrepreneuship Development Initiative (REDI) sprijină antreprenorii romi în dezvoltarea afacerilor lor și faciliteaza accesarea finanțărilor de la instituțiile de microfinantare și bancare. Misiunea REDI este să susțină și să creeze 20.000 de locuri de muncă în comunitățile de romi până în 2023, permițând antreprenorilor existenți să primească finanțare și servicii de dezvoltare a afacerilor, astfel încât să își poată accelera creșterea afacerilor și să ofere locuri de muncă în comunitățile de romi.

Facilitatorul zonal își va desfășura activitatea în comunitățile rurale din județele Giurgiu și Teleorman, în vederea informării și consilierii a minim 400 de persoane aparținând grupurilor vulnerabile din comunități rurale interetnice (roma și non-roma) de pe raza județelor vizate cu privire la activitățile proiectului "Incluziunea socio-economică a romilor în comunitățile rurale interetnice".
• Va organiza și implementa activități de informare și consiliere pentru minim 400 de persoane aparținând grupului țintă în vederea participării la activitățile proiectului.
• Va identifica și selecta grupul țintă vizat de proiect.
• Sprijină organizarea cursurilor și atelierelor derulate în cadrul proiectului.
• Va constitui, coordona și monitoriza grupul de promovare a dialogului în comunitățile interetnice.
• Menține legătura cu grupul țintă.
• Menţine o relaţie constantă cu mass – media și alți stakeholderi locali.
• Realizează rapoarte/informări/note/documentări privind activitatea specifică pentru realizarea raportării.
• Participă la ședințele de lucru ale echipei de management și/sau implementare.
• Întocmește lunar raportul de activitate.
• Va realiza și transmite livrabilele activității către echipa de management.
• Studii superioare în domeniul socio-uman (sociologie/asistență socială/psihologie);
• Experiență în implementarea de proiecte cu finanțare nerambursabilă și/sau experiență în lucrul cu grupurile vulnerabile de minim 1 an.
Trimiți un CV până la data de 14 februarie 2022, la adresa valentin@redi-ngo.eu cu subiectul: Aplicare Facilitator Zonal_Numele și prenumele tău.
Proiect derulat de Asociația Roma Entrepreneurship Development în parteneriat cu Pakistan Cultural Association Skedsmo din Norvegia, cu sprijinul financiar Active Citizens Fund România, program finanțat de Islanda, Liechtenstein și Norvegia prin Granturile SEE 2014-2021.

Conținutul acestui material nu reprezintă în mod necesar poziția oficială a Granturilor SEE și Norvegiene 2014-2021; pentru mai multe informații accesați www.eeagrants.org.