Operating Countries: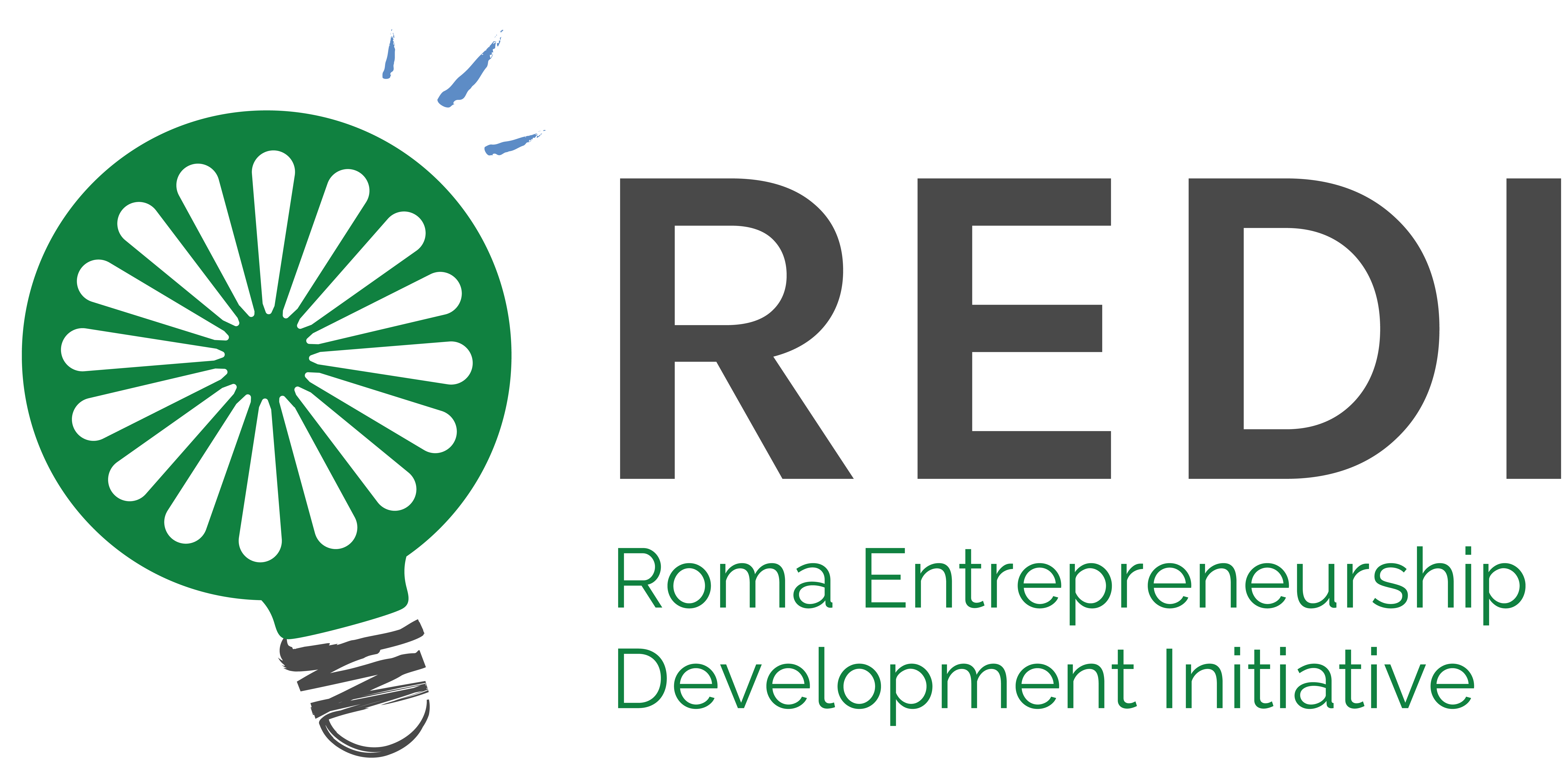 GDPR Compliance - As part of any recruitment process, REDI NGO collects and processes personal data relating to job applicants. The organisation is committed to being transparent about how it collects and uses that data and to meeting its data protection obligations. Data we collect: your name, address and contact details, including email address and telephone number; details of your qualifications, skills, experience and employment history. Your data will be deleted after six months.
REDI je regionalna nevladina organizacija koja deluje na području Istočne Evrope i Balkana, trenutno poslujući u Bugarskoj, Rumuniji, Srbiji i Severnoj Makedoniji. Inicijativa za razvoj romskog preduzetništva (REDI) podržava romske preduzetnike u razvoju njihovog poslovanja i pristupu finansijama kod mikrokreditnih institucija i banaka. Misija REDI-ja je da održi i kreira preko 20.000 poslova u romskim zajednicama, do 2023. omogućavajući postojećim preduzetnicima da pristupe finansijama i uslugama poslovnog razvoja, kako bi ubrzali razvoj svojih biznisa i stvorili poslove u romskim zajednicama.
Projektni menadžer koordiniraće radom organizacije REDI Srbija, zaposlenima i nadgledati svakodnevnu implementaciju aktivnosti i projekata na terenu. Da biste bili uspešni projektni menadžer, potrebno je da razmišljate analitički i imate odlične komunikacione i međuljudske veštine. Magistarska diploma i iskustvo projektnog menadžera ili iskustvo u sličnim poslovima je poželjno.
Opšti nadzor nad projektnim aktivnostima.
● Upravljanje ljudskim resursima u skladu sa važećim Zakonom o radu i internim propisima.
● Izrada projektnih zadataka i upravljanje ekspertima i konsultantima, praćenje napretka na rezultatima po tim ugovorima, davanje povratnih informacija po potrebi kao i koordinacija rada konsultanata u skladu sa planom implementacije projekta.
● Vođenje spoljne komunikacije na visokom nivou.
● Pripremanje ili po potrebi nadgledanje pripreme izveštaja o napretku, godišnjih izveštaja, izveštaja o završetku projekta i drugih dokumenata koje mogu zahtevati zainteresovane strane.
● Nadgledanje zaposlenih u obavljanju njihovih dužnosti i osiguranje efikasnog funkcionisanja organizacije i uspostavljanje jasnih načina međusobne saradnje.
● Razvijanje partnerstava i saradnje sa različitim zainteresovanim stranama, kao što su lokalne samouprave, poslovna udruženja, kompanije, nevladine organizacije, eksperti, lokalne zajednice i relevantne interesne agencije i institucije.
● Koordinacija i monitoring.
● Upravljanje budzetom projekata, uključujući i praćenje troškova.
● Uspostavljanje novih kontakata, kao i kontakata u romskim zajednicama.
● 5 godina iskustva na sličnoj poziciji ili rukovodećim pozicijama.
● Magistarska diploma menadžmenta, ekonomije ili sličnih oblasti.
● Odlične verbalne, međuljudske veštine i veštine pisanja.
● Dobro upravljanje vremenom i organizacijske veštine.
● Stručnost u Microsoft office-u, sa fokusom na Excel.
● Sposobnost komunikacije na srpskom i engleskom jeziku je obavezna.
● Prethodno radno iskustvo sa romskim zajednicama je prednost.
● Radno mesto je u Nišu.
Rok za prijavu je 15. decembar, 2021.