CALL FOR EXPERT FOR IDENTIFYING AND DEVELOPING DIGITAL SOLUTIONS FOR REDI RECYCLING INITIATIVE
Operating Countries: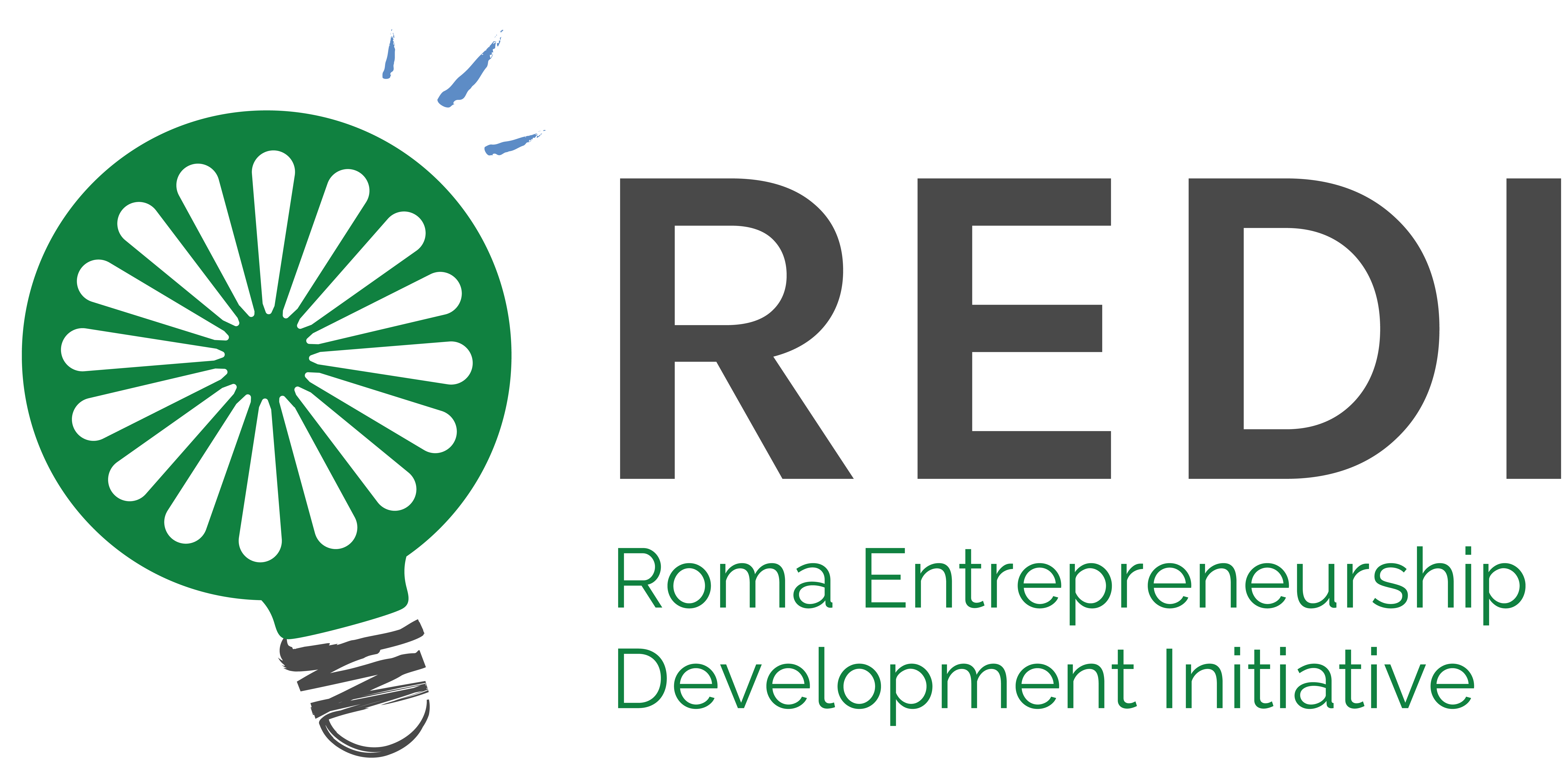 GDPR Compliance - As part of any recruitment process, REDI NGO collects and processes personal data relating to job applicants. The organisation is committed to being transparent about how it collects and uses that data and to meeting its data protection obligations. Data we collect: your name, address and contact details, including email address and telephone number; details of your qualifications, skills, experience and employment history. Your data will be deleted after six months.
Within the RECONOMY Program, on 03.03.2023 Roma Entrepreneurship Development Initiative – REDI Skopje is publishing a:
CALL FOR EXPERT FOR IDENTIFYING AND DEVELOPING DIGITAL SOLUTIONS FOR REDI RECYCLING INITIATIVE
SUBJECT OF THE CALL
CALL FOR EXPERT: Expert for identifying and developing digital solutions for REDI Recycling Initiative.
TIMETABLE AND PARTICIPATION
| | |
| --- | --- |
| | |
| Contracting Authority | REDI – Roma Entrepreneurship Development Initiative |
| Publication of the call | 03 March 2023 |
| Deadline for submission of proposals | 10 March 2023 |
| Number of posts: | Total 1 consultancy contract, for North Macedonia |
| Eligible | Individual IT experts, teams of IT experts, legal entities providing IT and digital solutions for developing applications. |
DESCRIPTION OF RESPONSIBILITIES
Objectives and scope of the assignment
The Expert will identify and develop digital solutions for REDI Recycling Initiative. The digitization of the REDI Recycling initiative consists of developing two software solutions: an internal web/mobile application for the processes within the REDI Recycling initiative and a mobile application for end-users.
The internal application is to be used by REDI's team to manage the database of users, and keep track of field operations (status of waste bins: full, empty, to be removed/replaced, etc.; status of collectors: on a break, on a job, day-off etc.), to record the spent materials and collected quantities of paper and plastic and to create the collectors' schedules and optimize their routes with the help of AI.
The user's application should facilitate the process of applying for the service, including agreeing to our Terms of Reference and the day-to-day communication with the users, which is currently scattered on various platforms (phone, email, social media). The application should also help educate the users on proper waste separation by introducing a rating system for each building according to the quality of the collected waste (e.g. 1 star for poor waste separation – food, glass, etc.; 5 stars for excellent separation – only paper and plastic!)
The successful REDI Recycling app is downloaded by all current users and helps attract new users with its simple design and immediate contact to the REDI Recycling initiative. The internal app should be easy to use for the team of field- and administrative workers alike and standardizes the company's daily operations, as well as the methods for keeping track of all necessary data.
The REDI Recycling app should centralize the current mode of operation, which functions over multiple platforms (Google forms, Google sheets, email, phone, and social media).
The final product should be in 2 languages, Macedonian and English language.
Digitalization of REDI Recycling – List of futures
Internal application – Admin panel
Must have
Database of users/ clients
Map of clients/ buildings
Online contracts
Status of available resources (number of: placed waste bins, plastic bags, waste bins in storage, plastic bags in storage, damaged waste bins, glows and other equipment status)
Notifications and messages to employees and users
Task manager for monthly and weekly tasks
Could have
Status of collectors (available, on break, offline, vacation etc.)
Status of collected quantities (number of jumbo bags with plastic and paper, estimation of kg based on average weight of a full jumbo bag or plastic bag)
Archive book, and administration panel for archiving documents instead of g-drive
Nice to have
Creating routes and schedule of buildings based on status of waste bins (using scanner cod from mobile app to notify full bin)
Button for templates of documents
Users application – mobile application
Available on app store (IOS users) and play store (Android users)
Must have
Online application for REDI Recycling services
Online signing contracts (ideally like terms and conditions while applying)
Chat box or messages for communication with administration team (report a damaged bin etc.)
Educative content what is recyclable plastic, paper etc.
Could have
Scanning of waste bins for their status of fullness
Rating of collectors
Nice to have
Educative content with gamification – plastic puzzle, basketplastic (basketball with plastic or paper), quiz with questions, guess what is recyclable and etc.
Tracking of collected waste
Lines of Communication and Reporting
The Expert (s) will attend weekly meetings with the management team of REDI and update on the development of the digital solutions. By delivering the final product, the expert (s) should submit a report of the work done and a manual of using the application in English language to the project management team. The Expert (s) will work closely with the project management team, which shall provide guidance to efficiently conduct the work and approve deliverables. The project management team shall also ensure the required communication of the Expert (s) with the relevant officials from the governments and other relevant stakeholders to the extent possible.
Timeframe
The deadline for submission of applications is 10 March 2023.
The project management team will conclude one consultancy contract for the implementation of the Research.
PROFILE AND COMPETENCIES
Requirements:

• A bachelor's degree in IT studies.

• Proven experience in software engineering and developing apps.

• User experience Design

• User Interface Design

• Graphic Design

• DevOps

• Excellent verbal, written, and interpersonal skills.

• Excellent time management,x and organizational skills.

Language requirements:

Proficiency in Macedonian and English languages. Knowledge of other languages is an advantage.
Core Values
Demonstrates integrity and fairness by modeling REDI values and ethical standards;
Displays cultural, gender, religion, race, nationality and age sensitivity and adaptability.
Core Competencies
Demonstrates professional competence to meet responsibilities and post requirements and is conscientious and efficient in meeting commitments, observing deadlines, and achieving results;
Result-oriented; plans and produces quality results to meet the set goals, generates innovative and practical solutions to challenging situations;
Communication: Excellent communication skills, including the ability to convey complex concepts and recommendations clearly;
Teamwork: Ability to interact, establish and maintain effective working relations in a culturally diverse team;
QUALITY CONTROL
The Expert (s) should ensure an internal quality control during the implementing and reporting phase of the assignment. The quality control should ensure that the deliverables comply with the agreed requirements and meet adequate quality standards. The content of the deliverables should reflect the views of the stakeholders and is owned by them.
APPLICATION RULES
The application needs to contain the following:
Technical Offer;
Financial Offer.
Technical offer:
1.1. For individual consultants:
CV outlining relevant knowledge and experience as described under Profile and Competencies;
Methodology outlining the proposed actions, sources of information to be used, and tools;
1.2. For legal entities and consortia of individual consultants:
Legal entities' profile, including a brief description (up to 2 pages) of the entity. In case of a consortium, the team leader should submit the profile of the consortium;
Copy of Legal Entity's Registration Certificate (in consulting companies/legal entities).
In case of a bidding consortium, a corresponding written authorization power of attorney is treated accordingly;
Financial situation for 2022 (only in case of bidding of consulting companies);
CV(s) of an expert(s), outlining relevant knowledge and experience as described in terms of References, along with contact details (e-mail addresses) of referees;
List of 2 references for relevant activities implemented over the past five years demonstrating relevant experience in the subject matter;
Financial Offer, Annex I Budget
When preparing the financial offer, the applicant should take into account the following:
All figures must be expressed in EUR;
The proposed budget should include number of working days and daily fee rate for consulting services broken down by tasks;
Applications need to be submitted by 10 March 2023 to the following address redimk@redi-ngo.eu
Please make sure that the application is submitted in two separate folders, one containing Technical Offer and the other Financial Offer. The documents should be submitted in the form of copies of the originals
EVALUATION AND SELECTION
The best application is considered the one with the lowest offered price.
ANNEX I:
BUDGET BREAKDOWN
No.

Cost categories

Daily fee rate

Number of days

Total Cost

2

TOTAL COSTS

3

VAT (if applicable):

GRAND TOTAL (2+3):
The fee rates should be broadly consistent with the framework rates applicable in the region for these types of professional services.